Today, VJN interviewed Emily Worsham of Freedom 424 to learn about their initiatives in freeing slaves and working towards justice. Freedom 424 is an anti-trafficking organization that began in Lynchburg, Virginia and now has a global impact.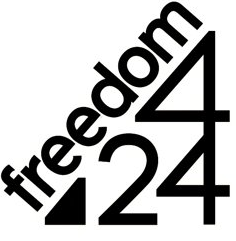 Can you begin by telling us what Freedom 424 does and what you specifically do with them?
Freedom 4/24 raises awareness of human trafficking and provides financial support for partner organizations both here in the USA and abroad who are working directly with victims of sexual exploitation and trafficking. Personally, I am the administrative assistant for Freedom 4/24, so I have my hands in a little bit of everything. Mainly, I oversee the daily operations of the office, handle donor communication, and coordinate volunteers/interns.
How did you personally become involved in with this organization?
I started at Freedom 4/24 back in June of 2014 as an intern. I had heard about the organization about a year and a half before that but never really knew much about them. I stumbled across 424 in a search for an internship. I came on staff with the organization in October of 2014.
What differentiates you from other organizations?
We partner with smaller, grassroots organizations who are well trained and equipped to provide a holistic approach to human trafficking. We also choose to partner with organizations across the world so that our donors can have a global impact. With so many other anti-human trafficking organizations out there, Freedom 4/24 takes time to carefully vet our partner organizations.
What are some organizations you financially support and how did you decide to focus your finances on those organizations versus others?
We currently partner with three international organizations and about 12 domestic organizations. Our domestic relationships have mainly come about from Run 4 Their Lives races. When we hold a race in another city, we like to find an organization that is operating there so that the race participants can see what is being done in their communities and have a way to get involved year-round. Our international partners started with relationships that our staff have. Our partner organizations in the state of Virginia include: The Arbor, Straight Street, and The Gray Haven.
What are some ways you go about raising awareness of sexual exploitation and human trafficking?
We mainly raise awareness through our events. Our biggest event series is our Run 4 Their Lives races which take place in cities across the USA. We also have Ride 4 Freedom, a biking event, and several other smaller community events and outreach programs.
What are the organizations goals for the next 3-5 years? What steps are you currently taking to achieve these goals?
Our immediate goal is to build our support base. Without solid support from donors, we are unable to grow and flourish. We are currently taking steps to build our monthly support base by reaching out to previous donors. Over the next 3-5 years, our goal is to deepen our existing partnerships with additional funding of projects and being able to meet a more well-rounded need. In India, that is expanding funding of regional offices, restoration efforts, etc. In Uganda, that is further meeting the needs with vocational training, after-care focused counselors, etc. Beyond that, the goal is to provide more options for donors, churches, communities to experience, understand, and pray for the work of freedom and justice.
What role does raising awareness play in ending human trafficking?
Awareness is the first step in ending human trafficking. If you do not know that this issue is taking place or to what extent it is happening, you will not understand that something needs to be done.
What proportion of the organization's income goes directly to rescue organizations?
It depends on where it is coming from. With our Run 4 Their Lives races, we have agreements with the local partner organization on what percentage of the income they will receive– it differs from race to race. For Freedom 4/24 general income, we send about 80% to our partner organizations.
What are some practical strategies the general public can use to help put an end to human trafficking?
Educate yourselves on what human trafficking is and is not. Also, become aware of some of the warning signs of human trafficking. I can assure you that it IS happening in your hometowns- no matter how big or small of a town you live in. Keep the National Human Trafficking Resource Center Hotline in your phone (1-888-373-7888). Last year, the majority of individuals that reported human trafficking cases were community members just like you. Finally, find an organization that you can support with your time and/or finances.
What are some of your upcoming events that we can be looking forward to?
We are really excited about our Run 4 Their Lives Uganda Virtual race taking place on July 23. What is really exciting about this event is that you can run our R4TL 5K race from any location- your neighborhood, trail, treadmill- and you will be running with rescued girls who are currently living at Christine's House, our partner organization in Uganda! To see more details about this event and our other R4TL races, visit www.freedom424.org/virtual.

---
About the author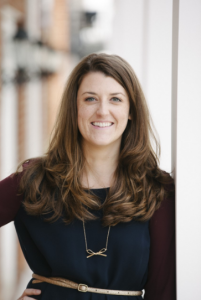 Emily first joined the Freedom 4/24 team as a volunteer intern in the summer of 2014 and came on staff as an administrative assistant in October 2014. Prior to her time with Freedom 4/24, she served as a volunteer victim advocate with the Sexual Assault Response Program in Lynchburg for over two years.
Emily gained a passion for anti-human trafficking work during her time at the Word of Life Bible Institute in Argentina in 2012. In December 2014, she graduated with a Bachelor's degree in Biblical Studies from Moody Bible Institute.
Please follow and like us: