Today, we interviewed Brian Wo from the Bay Area Anti-Trafficking Coalition. We began by asking him to tell us a little about what BAATC does.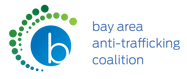 We started the Bay Area Anti-Trafficking Coalition (BAATC) because we surveyed the landscape of the anti-trafficking movement in the San Francisco Bay Area and realized that there were a great number of people and groups fighting trafficking, but not working together. So we felt that we were missing an opportunity to maximize our impact if we could build a collective and regional response to human trafficking. We started the BAATC in order to work toward this vision. So we facilitate collaboration with the goal of sharing resources, not duplicating efforts, and developing best practices. I am one of the co-founders of the BAATC, and the Director of Partnerships.
How did you personally become involved with this organization?
While my wife and I were exploring how to be more deeply engaged in justice issues, we met my co-founder, who was planning a human trafficking conference called the Freedom Summit (freedom-summit.org). As we helped with the Freedom Summit, we saw the need for an organization that connects all of those who are in the anti-trafficking movement in ways that we would be more effective. We felt like we could fill that gap, so we started the BAATC.
What results does your organization achieve? How has your program improved over time?
The BAATC has deepened and grown the network of individuals, civic groups, government agencies, non-profit organizations, faith communities and schools who are fighting trafficking in the SF Bay Area. Part of this effort has included public awareness and training for specific groups, such as, airports and hotels. In addition to growing awareness, we have fostered cross-county collaboration, resulting in centralized resources and communication among anti-trafficking agencies.
What are your goals for the next three to five years? What priorities will help you achieve them? What barriers are in your way?
One part of our mission is based upon the theory of change that growing awareness will result in more tips, which will cause more survivors to be freed and traffickers to be arrested, which then makes it riskier for traffickers to operate. However, we are realizing that this will only have an effect on traffickers if they see more prosecutions and convictions, so we are working on building capacity in this area. This requires buy in from many parties, and will require slowly rolling this initiative out one by one through the many cities and counties in the SF Bay Area.
What are some practical strategies the general public can use to help put an end to human trafficking?
We help people develop what we call our 10 10 10, which is a plan that asks, "what can you do in 10 minutes, 10 days, and 10 months?" This gives people a timeline of next steps to get further engaged in fighting trafficking. Every individual will have a unique 10 10 10 because we all have unique spheres of influence, skills, passions, etc. However, for example ideas, we have a document on our website here.
---
Brian Wo, Co-Founder, Director of Partnerships
Brian Wo lives in the South Bay with his wife Angela, and their two children.  He is the Director of Partnerships for the Bay Area Anti-Trafficking Coalition and has over sixteen years of vocational ministry experience, including twelve years as the Associate Pastor of Grace Community Covenant Church.  A native of Phoenix, AZ, Brian studied Mechanical Engineering at the University of California, Berkeley, and worked in the aerospace industry before answering the call to vocational ministry.  Brian holds a B.S. from UC Berkeley, and a M.A. from Fuller Theological Seminary.  Besides being an ordained pastor in the Evangelical Covenant Church, he plays jazz, loves running, and tinkers with his '67 Mustang when he has spare time.
Please follow and like us: