In todays spotlight interview, VJN had a conversation with Dennis Orthner. Dennis is a social work professor at UNC,  and he candidly shares how discipleship should be a public act. Watch this interview to take a look at his view on why supportive services are so inappropriately managed how they can be changed for the better.
VJN 2015 – Dennis Orthner Interview from Multiply Vineyard on Vimeo.
---
The late John Turner, former dean of UNC's School of Social Work, hired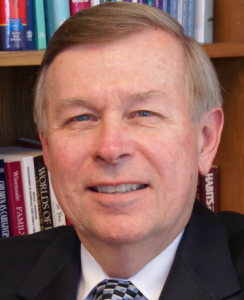 Orthner in 1988. Then a professor at the University of Georgia, Orthner was viewed as someone who could kickstart the School's research funding, which at the time, was practically non-existent, noted current Dean Jack M. Richman. At UNC, Orthner helped to establish the School's Human Services Research and Design Laboratory, which promoted and supported faculty research interests.
Please follow and like us: