In this spotlight interview, VJN intern Sydney Wilson sits down with fellow Liberty University student Riley Hayes to discuss his time on a service project with Samaritan's Purse.
In August 2016, a massive storm hit the southern parts of the United States and Louisiana got it the worst. Because of this flooding, Liberty University sent out teams of students to partner with Samaritan's Purse and participant in flood relief in the Baton Rouge area. In today's interview we talked to one of the students on that trip, Riley Hayes about his experience.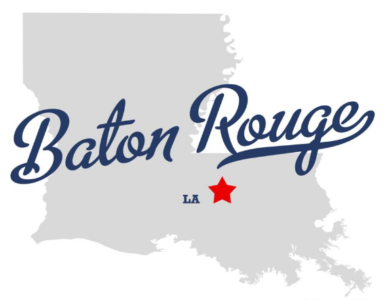 Where did you go and what happened in that location that necessitated humanitarian efforts?
Baton Rouge, Louisiana. There was a tropical storm and massive flooding across the area of East Baton Rouge. There was widespread property damage and thorough structural compromise.
What was your team specifically doing?
Our team was divided into two groups of roughly 25 students, each assigned to a Samaritan's Purse Team Leader; in our case, Steve. We were sent to various job sites to complete "mud-outs" on flooded homes. This includes removing all material from inside the house down to the studs, and all debris was piled up by the road in front of the home.
What is LU Send Now?
LU Send Now is a new program at Liberty University that allows able-bodied students to sign up, take a training seminar, pay a one time $100  fee, and then be eligible to go on disaster relief trips, once per semester as callouts are sent by the school.
Have you served with this group before? Where did you go and what did you do?
I have been on three deployments with LU Send Now: Appomattox, VA (Tornado cleanup), Baton Rouge, LA (Flooding), and Albany, GA (Tornado cleanup).
What did you learn or experience that will change the way you will live and represent Jesus in you home community and church?
Seeing people respond to being served with genuine gratitude and openness to listening to the gospel had a large impact on me.
What was one of your favorite parts about this mission trip?
Working at the home of Brain and Dusty (We spent two days working on their home.) Working in the dining hall each night after dinner to wipe tables and mop the floors with a few members of the team was a great memory. The bus ride to and from Baton Rouge was also a highlight.
Is there still work left to be done in this community?
At the time that we left in mid-September, there were still more than 1,200 requests for help to be answered.
If the opportunity presented itself, would you go back to this community and serve again?
I very seriously contemplated dropping out of school in order to stay in Louisiana and continue working.
Please follow and like us: