Have you been looking for practical steps to live out Christ's vision for the diversity of the kingdom? VJN and Multiply Vineyard invites you to join a conversation that will highlight some of the key principles and suggestions from the "Better Together: Race, Reconciliation, and the Multi-Ethnic Church" Vineyard USA Conference.
This webinar will serve as a follow-up for those who participated in the conference as well as create the opportunity for anyone to join the conversation. Whether your church is rural, urban, or suburban, your church will benefit from developing its ability to have reconciling conversations and promoting authentic multi-ethnic diversity.
Panelists: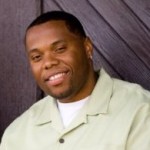 Geno Olison | Lead Pastor, South Suburban Vineyard: Pastors Geno and Shannon Olison moved to the Homewood-Flossmoor area from Champaign-Urbana, Illinois in June of 2009 to start the South Suburban Vineyard Church. Their goal is to build a large, multi-ethnic, multi-cultural, church planting church that extends the Kingdom of God in the South Suburbs of Chicago and the surrounding area.Since that time, they, along with a fabulous team of individuals have been building a church from the ground up.
Geno and Shannon have three sons, Joseph, Elijah and Joshua. It has been an exciting time of settling in to the community, adding to the family and growing a multicultural church in the south suburbs of Chicago.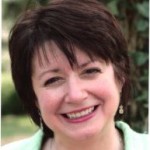 Connie Anderson | Director of Justice Ministries, Great Lakes East Region,InterVarsity:
Connie Anderson serves as the Director of Justice Ministries for InterVarsity's Great Lakes East Region. Her primary focus is on helping students follow Jesus into areas like fighting human trafficking and racial reconciliation. Connie speaks frequently on college campuses, leads conference tracks, and runs an innovative week-long immersion learning spring break alternative program called the Abolitionist Plunge. Connie also manages two facebook pages where she regularly posts information about these issues. "The Price of Life – Great Lakes East" page is focused on human trafficking issues in the region, and "Quick to Listen" is focused on racial reconciliation – more specifically, helping white Christians humbly listen to and learn from our black brothers and sisters. Connie is also an active member of the Central Ohio Rescue and Restore Coalition.
Connie and her husband Randy are long-time leaders at Vineyard Columbus. The home group they currently lead is called "Generations Kinship," and it is both multi-ethnic and multi-generational, with members ranging from early 20's to almost 90. (Conference speaker Dr. Korie Edwards is a member of the group.)
Randy and Connie have three adopted children who are now adults (one Caucasian, one African-American/Caucasian, one African-American/Native American/Caucasian) and three grandchildren.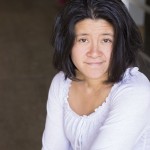 Le Que Heidkamp, co-lead pastor of Mercy Vineyard
Le Que co-leads with Jeff and oversees training and technology and works with staff on operational and organizational development. Additionally, she serves VineyardUSA in leading cohorts on multiethnic church leadership and church planting. She enjoys reading, writing and having fun with Jeff and their two daughters.
NURTURING RECONCILIATION
"A House Without Walls" sermon by Charles Montegomery, a Vineyard pastor. He calls us to reach across racial lines as followers of Jesus – laying down our cultural hermeneutic, and picking up our Christian hermeneutic as we move in the world.
"Loving Across Our Differences: Great Lakes Regional Conference on Diversity Within the Church" teachings by Geno Olison, Jeff Heidkamp, Le Que Heidkamp, Vineyard pastors. Audio and Keynote files.
"The Devil Does Business at the Crossroads" VJN blog on what we mean by "racism" and how God is not color-blind
"Galatians and the Multi-Ethnic Church" VJN blog on how the book of Galatians helps us tackle racism
"We Need a Civil Reconciliation Movement" VJN film review of Selma
"Lessons from Frederick Douglass" VJN celebrates Black History Month. For other VJN blogposts celebrating Black History Month, search for "BHM" using the searchbox.
Disunity in Christ by Christina Cleveland, VJN book review
Please follow and like us: