In this week's video podcast, watch Session 2: "Developing the Heart: The Justice of Disciple-Making," from the 2015 VJN Forum on "Jesus, the Kingdom, and the Poor." A conversation led by Kathy Maskell on how to talk about and understand the importance of the role of compassion and justice in disciple-making.
Panel: Suhail Stephen Vineyard School of Justice (Canada), Brian Metzger Raleigh Vineyard, Don Hall Director Bread of Life Food Pantry, Diane Jackson Bread of Life Food Pantry, Amy Raburn Vineyard North

2015 VJN Forum – Session 2: "The Justice of Disciple-making, "Kathy Maskell

2015 VJN Forum – Session 2: "Developing Our Hearts" Discussion Panel
Watch Session #1: "The Spirit Matters: The Holy Spirit, Justice, and Community Action."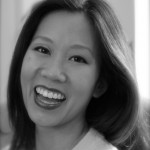 Kathy Maskell is the pastor of discipleship at Blue Route Vineyard, and she also leads the Vineyard Justice Network. Raised by Buddhist parents in San Diego, Kathy began her eastbound journey by first studying literature and poetry at the University of Chicago. While there, she got rocked by Jesus's kindness and power. Kathy then pursued a teaching career, spanning from elementary to high school. While in New Haven, CT, Kathy worked for six years as the U.S. Advocacy Director of Love146, a leading anti-trafficking organization, and co-planted Elm City Vineyard Church. Kathy's M. Div. work at Union Theological Seminary (NYC) focused on the study of abolitionist movements, developing Biblical resources on justice and exploitation, and analyzing poverty as a root cause of human trafficking alongside leaders of poor-led organizations.
Don Hall co-director, Bread of Life Food Pantry (NC) raleighvineyard.org/food-pantry
Don is a retired Communication and Network consultant having worked 45 years in the computer, data communications and networking field. He worked in the industry with NASA, Xerox, Honeywell and Motorola. He attended Youngstown University and was in the US Air Force during the Vietnam era. After retiring in 2006 he and wife Ruth moved to Raleigh NC and began attending Raleigh Vineyard. He and Ruth became involved in the Bread of Life Food Pantry and became co-directors in 2010. Don currently serves on the board of Elders at Raleigh Vineyard.
Diane Jackson staff, Bread of Life Food Pantry (NC) 
Diane is a mother and grandmother, and she's had over ten years supervising U.C.P of North Carolina's first supportive living program. She also worked at the Tammy Lynn Center and for Wake County. Diane is now retired and volunteers at the North Raleigh vineyard.
Brian Metzger lead pastor, Raleigh Vineyard
Brian joined the Raleigh Vineyard family in August, 2012. He's been married to Donna for 31 years and they have 3 adult children and two daughters-in-law. Brian and Donna moved to Raleigh after a 21 year sojourn in Prince Edward Island, Canada where they did youth ministry and later planted a Vineyard. Despite Brian planning to never live in the United States again, God had his way and Brian and Donna have been adjusting to life in the U.S. Southern Bible belt for the last 3 years. Mercy and Justice are core values of Brian's philosophy and practice of ministry. He's recently graduated from St. Stephen's University with his M. Min. and will talk for hours about his thesis, so please don't ask him about it.
Suhail Stephen director, Vineyard School of Justice (Canada)
Suhail is from India, grew up as a missionary kid, has lived in seven countries, and now serves on staff at Winnipeg Centre Vineyard (WCV) as the drop-in community Pastor the Vineyard School of Justice Director. He has been part of the Vineyard since 2001 and aside from WCV, has previously served with Trinity Vineyard Christian Fellowship in West Chicago and with Jackie Pullinger's ministry in Hong Kong. He has a B.A in English Literature and Philosophy and an M.A in Community Leadership and Philanthropy Studies. He and his wife, Jennifer, have been married a little over a year.
Please follow and like us: