Podcast: Play in new window | Download
Subscribe: Apple Podcasts | Android | RSS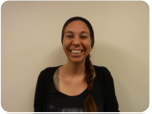 In this podcast, Bethany Anderson shares from her work with Los Angeles-based Solidarity Rising on how people of faith can approach the hot topic of immigration reform with a sound, biblical worldview.
Bethany explores the topic of immigration from a biblical viewpoint and our call as followers of Christ to welcome the stranger. She also examines the current political realities of our immigration system and how we can interact well as individuals and congregations.
This podcast was recorded at the 2014 VJN Conference: Kingdom Justice, Vineyard Values.
Bethany Anderson is a graduate of Hope International University and has worked with Solidarity in Fullerton for the last 9 years. She currently serves as the Immigration Initiative Director and also served as a local mobilizer for the Evangelical Immigration Table where she focused on church engagement and education on the issue of Immigration. Bethany has regularly participated in Legislative advocacy locally, in Sacramento and in Washington D.C. Bethany is currently completing her accreditation to practice immigration through the Board of Immigration Appeals.
Please follow and like us: