The Vineyard Justice Network exists
To empower Vineyard pastors and leaders to pursue and enact the justice of God's kingdom.VJN will equip you by connecting the work of heart, head, and hands with key issues of structural injustice and leadership
How is fighting human trafficking connected to ending poverty?
How are root causes of poverty connected to caring for the environment?
How does environmental stewardship prevent human trafficking?
What does it look like and mean for the exploited to lead the way in ending exploitation?
The trafficked to lead the way in ending trafficking, the homeless to lead the way to ending homelessness, the undocumented immigrant to lead the way in immigration reform?
---
VJN focuses
On the interconnectivity of freeing slaves, ending poverty, and tending creation. As our network continues to expand, we've also embraced other key areas of injustice, such as nurturing reconciliation. Together, we will foster depth in our dialogue, ask better questions, and challenge ourselves to empower the poor, the marginalized, and the oppressed to lead the way in our common struggle to participate in and enact the Kingdom of God today. 
Dive in further by reading a case study of Haiti and the interconnectivity of injustice.
VJN (which began as Vineyard Anti-Slavery Team) brings together the wisdom of our shared experience in serving and standing in solidarity with the poor and the least-of-these. We offer holistic wisdom to all our churches, along with many easily-accessed resources for getting started and growing with a missional, Kingdom-centered approach.
Our network already spans Vineyard churches across 32 states, in every region. We're also engaged with sister networks in Vineyard Canada, UK&Ireland, and Vineyard Nordic.
---
VJN Member Map

If you would like your church's justice-making ministries to be featured on this map, please email contact@vineyardjusticenetwork.org.
This site is dedicated to showcasing the ongoing work of Vineyard churches as they confront injustice, create solutions, and share their struggles. In addition, we will profile voices from the front lines, news stories, book reviews, and trainings to keep the VJN community on top of cutting-edge research and practice as we stay on hand for God's Kingdom justice being at hand in  the world.
VJN IN ACTION
Need inspiration? Check out the photos of these events and ministries led by VJN members! Click on the photo in the slideshow to read a description of the event/ministry.
The VJN resource site – along with our VJN VUSA page – are connecting points for us to come together to learn more about the interconnectivity of injustice so that we can do the following:
Train the people in our churches to think and respond strategically to the interconnectivity of human trafficking, poverty, and the environment
Pray against injustice and intercede for the victims and survivors
Empower and partner with those within our communities who are at-risk of being trafficked
Care for survivors of human trafficking
Learn how to make room for the poor to lead the way in fighting poverty
Equip ourselves and our communities become effective stewards of the environment
Develop strategic partnerships within our cities and states to maximize resources
VUSA Pastoral Letters and Position Papers Here are links to some of the VUSA statements that have been made on justice related issues.
Women and Men in Leadership (2006)
Undocumented Immigrants (2009)
Racial Reconciliation (2015)
Refugees (2017)
BLOG Check out the VJN Blog for the latest news!
PODCASTS Subscribe to VJN Podcasts via iTunes.
---
Contact VJN Email contact@vineyardjusticenetwork.org for more information about how VJN can help strengthen your church's justice-making efforts, speaker requests, VJN trainings, or with any questions you might have on more resources.
Meet the VJN Steering Committee!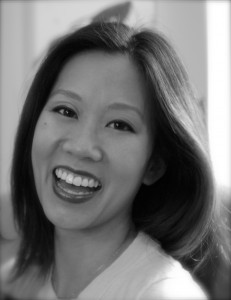 Kathy Maskell      Kathy worked for six years as the U.S. Advocacy Director of Love146. She is most proud of her role in creating the Love146 Faith Community Network, the Love146 Task Force platform, and her critical part in the passage of the 2010 Connecticut Safe Harbor Law.
Kathy did an M. Div. at Union Theological Seminary (NYC). As a Fellow at The Poverty Initiative, she studies abolitionist movements, develops Biblical resources on justice and exploitation, and analyzes poverty as a  root cause of human trafficking.
In 2007, Kathy co-planted Elm City Vineyard in New Haven, CT. She served as a member of the Executive Board for Vineyard USA and was the assistant pastor at The River NYC. Kathy is currently the Pastor of Discipleship at Blue Route Vineyard Community Church in Media, PA. Contact Kathy, kathy[at]vineyardjusticenetwork.org.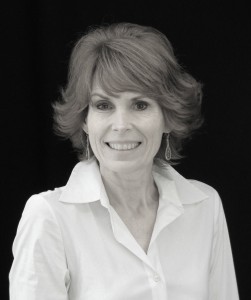 Cheryl Pittluck      Cheryl runs the Anti Human Trafficking Ministry at the Anaheim Vineyard, has worked with the Orange County Human Trafficking Task Force for the last 10 years, is on the board for the Global Center for Women and Justice at Vanguard University in Costa Mesa, CA. and is a Faith Alliance Against Slavery and Trafficking (FAAST) Hands That Heal trainer.
She has discovered that speaking on Fair Trade and ethical consumerism is a great way to introduce the topic of human trafficking to younger children, and speaks on it. However, her passion is HT prevention and sees the training and mentoring of at risk youth as a key component.
She is the social justice pastor at the Anaheim Vineyard and is married to Lance Pittluck, the Senior Pastor. Contact Cheryl, cheryl[at]vineyardjusticenetwork.org.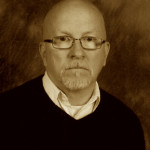 Dave Hanson      Dave is the founder and Executive Director of Sunrise Outreach Center (socyakima.com, info@sunriseoutreachcenter.com) and co-pastor at Vineyard in Yakima, Washington. After a 30 year career in quality and organizational systems development, Dave received a calling for outreach. He and his wife Theresa relocated to the area surrounding the Vineyard Church.
In their six years as an incorporated non-profit, SOC runs four large food, clothing and diaper banks across the county, daily outreach to the homeless, a trauma informed staffed residential and education center for trafficked teen girls and a behavioral rehabilitation home for boys working to get out of gangs. To get in touch with Dave, dave[at]vineyardjusticenetwork.org
Advisory Committee
Steven Hamilton     Spiritual Director, community organizer and subversive catalyst for the Kingdom of God. Steven Hamilton seeks the Justice of the Kingdom as a disciple of Jesus. Embracing a holisitc ministry of biblical justice, he has helped liberate and restore victims and survivors of human trafficking for over a decade.
He has worked in both public and private endeavours in this area, in various roles with the Department of Homeland Security, as Chair for Public Awareness for the Maryland Human Trafficking Task Force and as a leader with Safe House of Hope.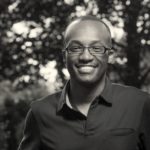 Donnell Wyche  The Reverend Donnell Wyche serves full-time as the Senior Pastor and the Head of Staff. Pastor Donnell joined the Vineyard church in 1997 and joined the staff in 1999 and was ordained in 2004. He grew up in Washington, DC and received his B.A. in computer science from The College of Wooster in Wooster, Ohio and is a graduate of Vineyard Leadership Institute. Passionate about the intersections of race, faith, politics, and technology, Pastor Donnell started out as a Solution Architect at IBM in Southfield, MI. Since then, Pastor Donnell has served as a national task force leader for youth ministry and multi-ethnicity within VineyardUSA. He has led seminars and trainings on becoming culturally competent, transitioning your church to a multi-ethnic church, and has served as a part-time instructor in web technologies at Washtenaw Community College. Pastor Donnell is the president of the board of the InterFaith Council for Peace and Justice and has pursued issues of affordable, fair, and accessible housing as a board member of the Religious Action for Affordable Housing. As a trained computer engineer, Pastor Donnell created, in partnership with the late Phyllis Tickle, the online home of The Divine Hours. His latest technology project is Community Center for Churches, a software tool to help pastors better care for and shepherd their congregants. Pastor Donnell is married to Maria, an early childhood advocate and speech-language pathologist, and together, they are raising three multi-ethnic, spiritually engaged, peace loving, politically aware, woke activists!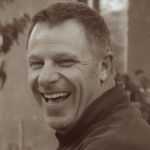 Mark Walker   Pastor to the Village and to the Vineyard in Beaufort, SC. Prepositioning and development specialist with 30 years in initiating and sustaining compassion and justice projects both nationally and in more than 30 countries abroad, and has been consultant to international NGOs and USAid groups. He has found himself to be comfortable in the uncomfortable areas and regions of conflict, to include Central America, Eastern Europe and Africa. His heart is and has been to establish influential relationships with indigenous people groups, with the goal of promoting growth and health in all areas of life. Mark brings extensive work in team and work-force development, sustainable initiatives to tie the local church to the life of global church. He likes to say – "Compassion gets you there, the Church keeps you there." He's "sweetie" to one, "Dad" to three and "Papa" to two. 27 broken bones, somewhere around 500 stitches, 54 countries and owns other numbers that give color to his 52 years.